Photographer/Videographer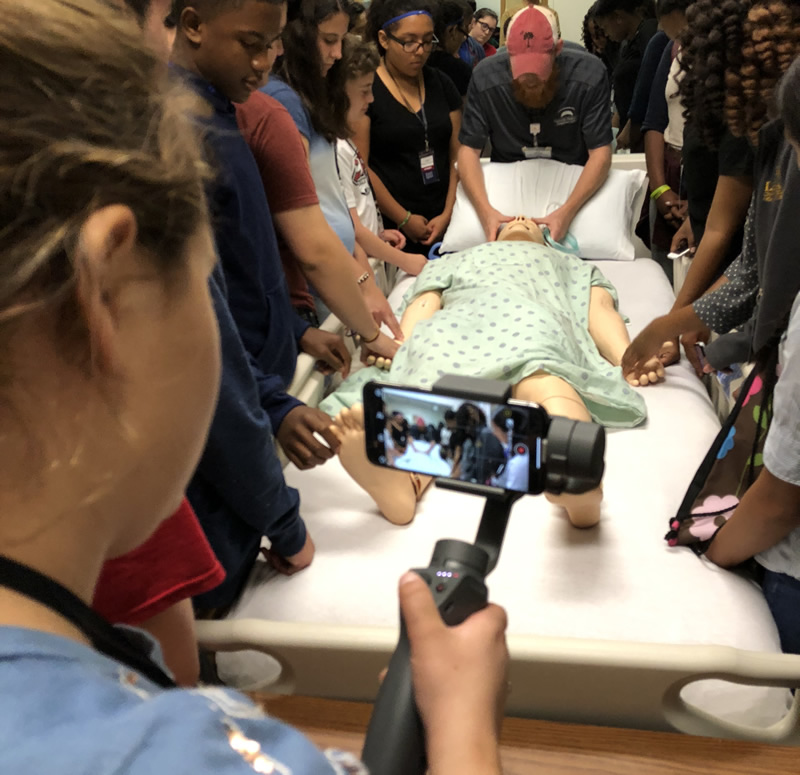 Do you thrive in a fast-paced environment? Do you love teenagers? Are you always up for an adventure? Love being outdoors one day and dressing up the next? Are you flexible? Do you have respect for structure and tradition? Are you a creative problem-solver? If you possess these attributes and qualities, then look no further, you have found your summer home!
Internships and counselors at the Benjamin Franklin Experience are unlike any other job you'll ever have. As one of the finest experiential education programs in the country, we know how to create a rich and rewarding summer. One day, we'll work with environmental scientists in a mountain stream, the next, cut a soundtrack for a TV show, the day after, fabricate lighting fixtures at a $200 million-dollar construction site. We're giving you the chance to work hard, play harder, and enjoy the best summer you've ever had.
Check out our introductory video

This is a deeply rewarding position requiring a lot of hard work. It offers unparalleled learning opportunities and introductions to extraordinary business leaders, mentors, and professionals from dozens of industries. Ideal candidates recognize the uniqueness of this opportunity and are ready to become a part of and have fun with an incredibly dedicated and passionate team.
LEARNING OPPORTUNITIES
Collaborating with celebrities, professional photojournalists and documentary filmmakers;
Working from a shot list;
Developing and practicing photographic technique in a wide variety of settings;
Portfolio building opportunity.
DUTIES
Typically, photographer/videographer internships at the Benjamin Franklin Experience have "dual" responsibilities. Your days are reasonably divided between filming students, logistical support, and the creation of short videos. In your capacity as a photographer/videographer intern, you will be an integral member of the BFE team.
Empowering and Protecting Students
Listening to and finding answers for students who have questions or issues;
Ensuring the physical safety and emotional well-being of students at all times;
Observing group dynamics and alerting the Senior Counselor or Program Director of any violations to our code of conduct.
Videography & Photography
Shooting some days, working on post-production other days;
Managing and organizing photo and video assets (uploading, backup, following naming protocols);
Assisting in camera setup for photojournalism day;
Paying careful attention to subjects who have not provided consent to be photographed;
Being respectful, and making students, instructors, and other participants comfortable in being photographed or videoed;
Helping craft 1 to 2 minute videos.
QUALIFICATIONS
Valid driver's license, and clean driving record;
Reliable transportation;
Intense attention to detail;
Knowledge and amateur experience in photography (please submit examples of your work);
Gracious interpersonal skills;
Highly proficient computer skills;
Exceptional organizational ability;
Ability to perform under pressure and adapt to a variety of situations;
Clear and professional communication skills;
Positive, can-do attitude with a high standard of excellence;
Pride and caring in coordinating with our community partners.
Knowledge of Photoshop and Adobe Bridge a plus but not a requirement;
EMPLOYMENT TERM
START: 6/10/2019
* OFF the week of July 4th
END: 8/13/2019
Approximately 35 hours a week
PAY: $2,500 Stipend
APPLICATION AND INSTRUCTIONS:
Please send a resume AND cover letter expressing your interest in the position to Administrative Coordinator, Alice Thompson, alice(at)franklinexperience.org, by March 31st. Please demonstrate that you have researched the program, and explain your understanding of the importance of this role in creating seamless experiences for our students.
Benjamin Franklin Experience (BFE) is an equal opportunity employer. It is the policy of BFE to ensure equal employment opportunity without discrimination or harassment on the basis of race, color, religion or creed, sex, age, marital status, or sexual orientation.