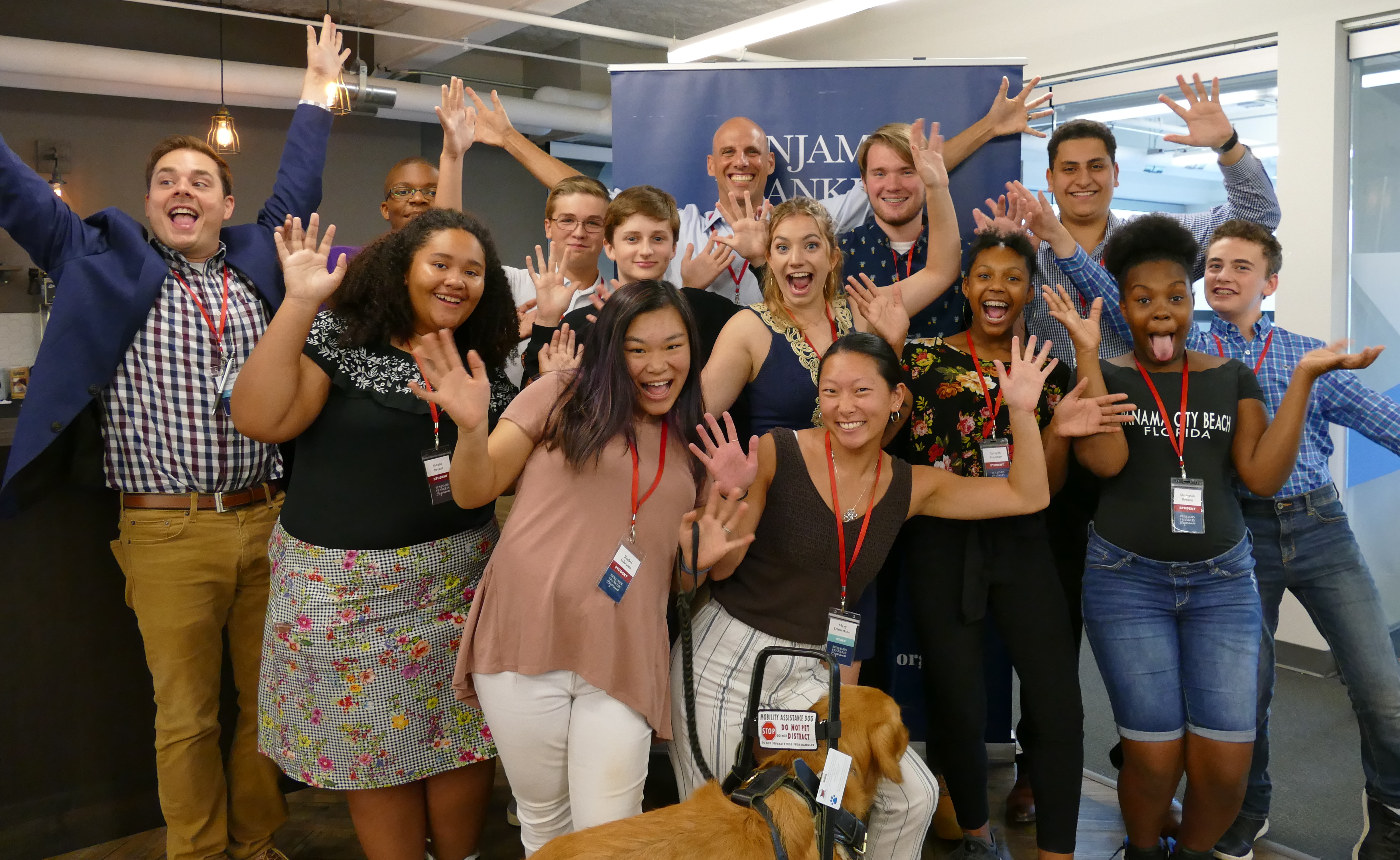 COME CELEBRATE – BFE 2020
&

BEYOND!
On Tuesday, March 24th from 4:30 – 6:00 pm, Benjamin Franklin Experience will honor our partners and students, as well as announce what the future holds for BFE in 2020 and beyond.
**HINT #1**  We are refining our program's format…
We will also present two prestigious awards to outstanding 2019 alumni, and recognize the amazing contributions from our community partners, mentors and instructors, teachers and counselors, and supporters, without whom, BFE could not be possible.
The future of BFE is bright and bold. As we enter the next chapter, we are also excited to share how BFE is growing and expanding.
**HINT #2** We will be announcing some of our preliminary research findings related to skilled trades in South Carolina…
Please join us to celebrate what has already been accomplished, bring the highly-motivated BFE community together, and learn what the future holds in 2020 and beyond.
DIRECTIONS
The event will be held at 101 North Main Street, Suite 300, Greenville, SC 29601. Look for the gathering in the open reception area on the third floor. Wine and light hors d'oeuvres will be served.
LOCATION DETAILS
RSVP
* Please RSVP to Alice Thompson at alice@franklinexperience.org by March 22.
We so look forward to seeing you among the smiling, familiar faces at this event!